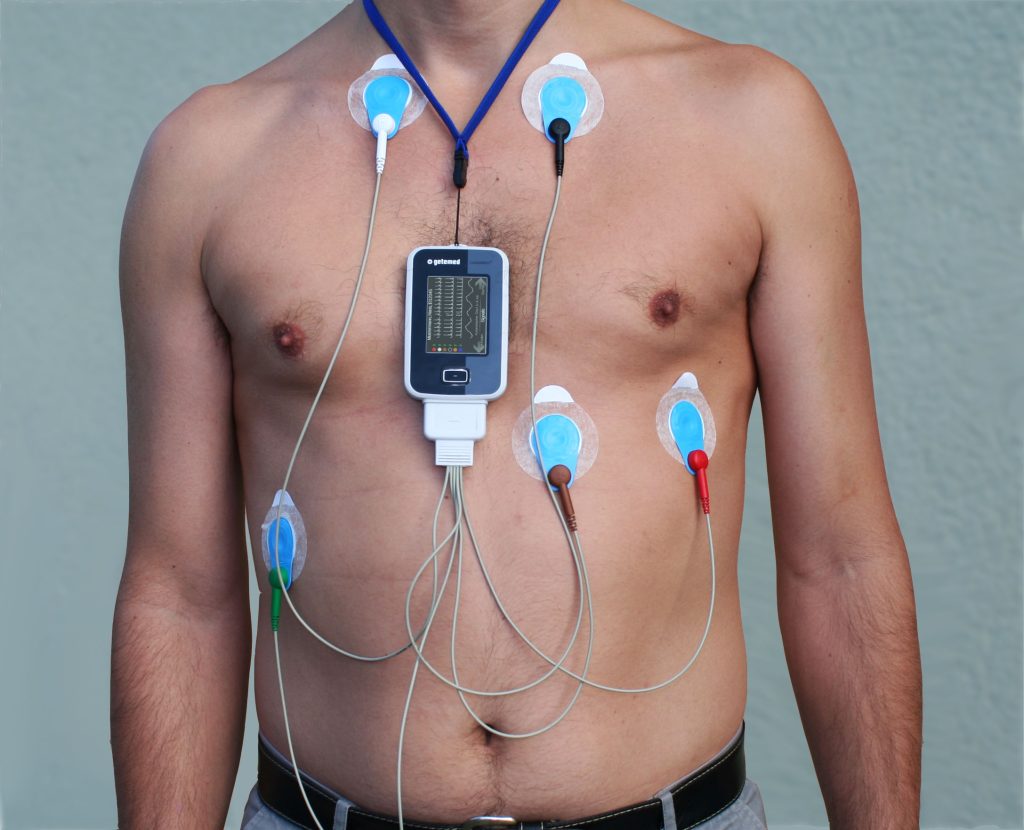 If you are looking for a Holter test in Puerto Vallarta, here you will find information about its usefulness and how this valuable cardiological study is performed.
A Holter is a portable medical device used to monitor the electrical activity of the heart over an extended period of time. This device is a small monitor that is placed on the patient's chest and is connected to electrodes that adhere to the skin.
Use of the Holter test in cardiology
The usefulness of the Holter test is that it allows the recording of the electrical activity of the heart over a prolonged period, usually 24 hours or more. This means that doctors can have a complete view of the patient's heart function and detect any abnormalities that may be present.
The Holter is mainly used to detect and diagnose heart problems such as arrhythmias, tachycardias, bradycardias, and other rhythm disorders. It can also be used to evaluate the effectiveness of treatment in patients with heart diseases.
Diseases diagnosed with the use of a Holter test
Some of the main diseases in which the Holter test is used are atrial fibrillation. This common arrhythmia affects millions of people worldwide and can cause strokes if not properly treated. It is also used in the detection of other rhythm disorders such as ventricular tachycardia, which can be potentially life-threatening.
In addition, the Holter test can be used in patients with chest pain, dizziness, fainting, and other cardiac symptoms to evaluate if there is any underlying problem. Overall, the Holter is a useful tool for doctors in assessing patients' heart health and diagnosing and treating heart diseases.
Schedule your Holter test in Puerto Vallarta today.
If you need to schedule or get a quote for a Holter in Puerto Vallarta, you can contact us, and we will be happy to assist you. Additionally, we offer home services.