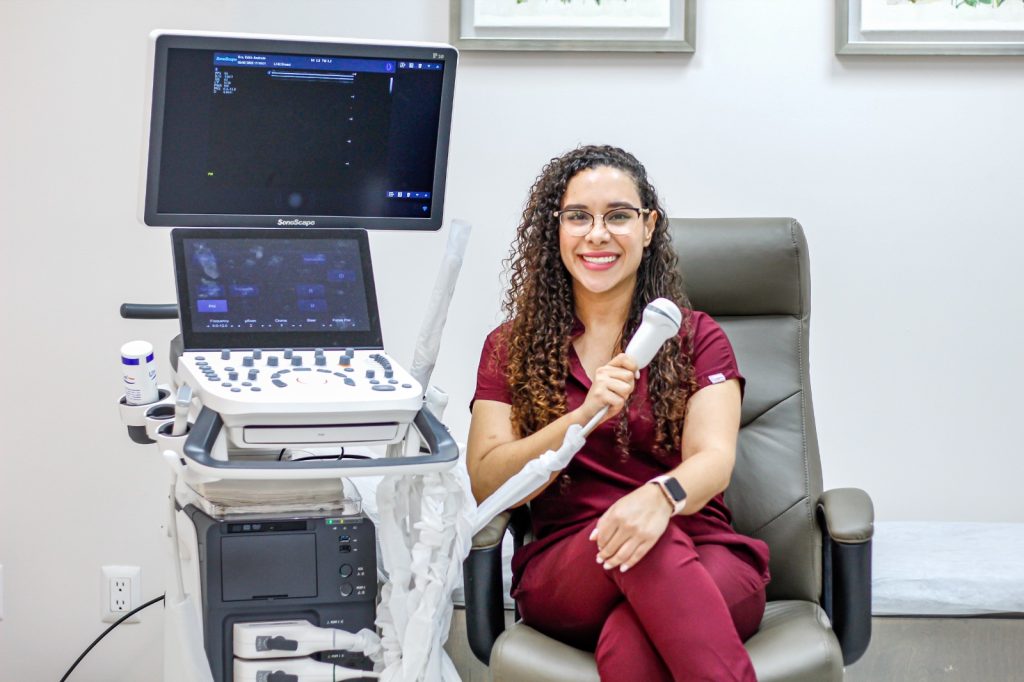 Are you looking for a quality ultrasound in Puerto Vallarta? Dr. Andrade is your best option. With her, you will find not only quality equipment but also reliable interpretations and a health professional in constant training.
Graduated from the medical career at the University of Guadalajara
I specialized in diagnostic and therapeutic imaging at the La Raza National Medical Center; the first and largest public hospital in Mexico, certified by UNAM
Radiologist certified by the Mexican Council of Radiology and member of the Mexican Society of Radiology and the College of Radiology and Imaging of Puerto Vallarta
Master's degree in management of hospital institutions
Diploma in advanced fetal ultrasound, continuous updating in breast imaging and a Fellow in functional magnetic resonance.
Ultrasound studies offered in Puerto Vallarta
FULL ABDOMEN
UPPER ABDOMEN
PELVIC
ENDOVAGINAL
LIVER AND BILE TRACTS DOPPLER AND ELASTOGRAPHY
VESICO PROSTATIC
MAMMARY
RENAL URINARY TRACT
BASIC OBSTETRIC, AND STRUCTURAL OF THE FIRST AND SECOND TRIMESTER 3D AND 4D
NECK -THYROID
SOFT FABRIC NECK
PEDIATRIC TESTICULAR
TESTICULAR DOPPLER
TRANSFONTANELAR
INGUINAL
SOFT TISSUES IN GENERAL
KNEE
SHOULDER
OBSTETRIC TWIN
KIDNEY AND URINARY TRACT
CAROTID DOPPLER
LEGS VENOUS DOPPLER
ARMS VENOUS DOPPLER
ARTERIAL DOPPLER LEGS
ARTERIAL ARTERIAL DOPPLER
INFILTRATIONS, DRAINAGES AND ULTRASOUND GUIDED BIOPSIES
When should you visit the Ultrasound specialist in Puerto Vallarta?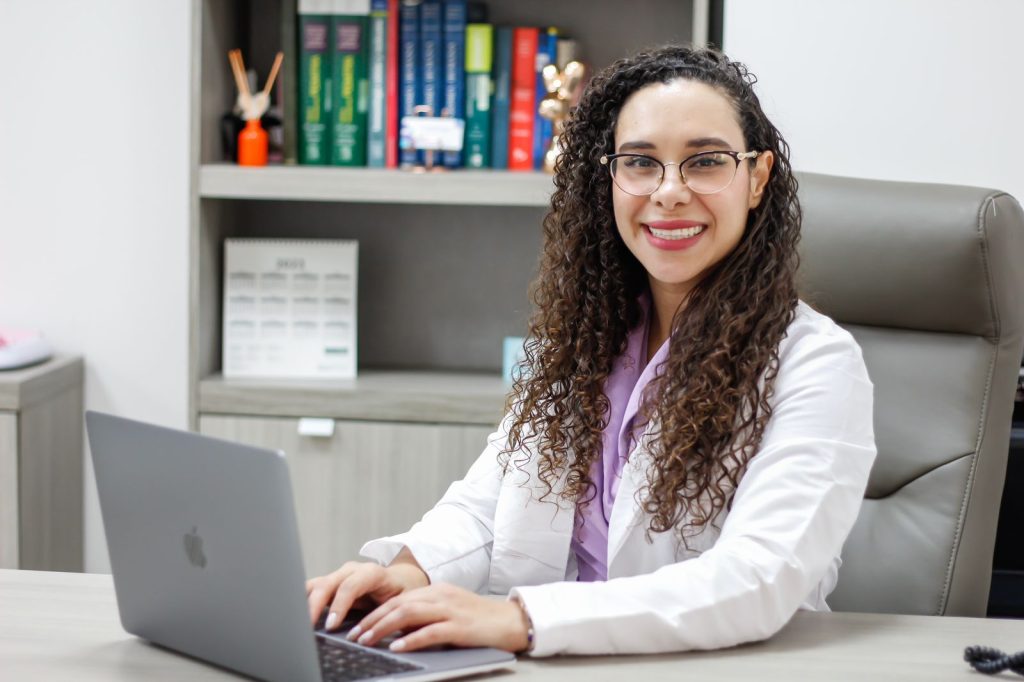 Usually, the decision to perform an ultrasound is made by your treating physician since, depending on your diagnosis, he will guide you in choosing the best study to diagnose your disease, but there are situations in which you may need an ultrasound and do not have to be sent by a doctor.
Structural obstetric ultrasound
The main reason for having an ultrasound is pregnancy. With Dr. Edith Andrade you will find more than a simple obstetric ultrasound. With her, you can perform structural ultrasound which is one of the best techniques to find anatomical malformations during the second and third trimester of pregnancy.
Venous doppler
Another situation in which you can visit the radiologist is in the case of varicose veins, since you can actively monitor the state of your veins and detect changes that will help your doctor to give more accurate treatments in the future and thus avoid complications.
Breast ultrasound
Last but not least, we have the Breast Ultrasound, which is a tool that, together with a mammogram and physical examination, will help you detect benign and malignant lesions in time and thus be able to give timely treatment to any condition you may have.
Now you know, if you are looking for an ultrasound in Puerto Vallarta, Dr. Edith Andrade is your best option in the bay, if you want to schedule an appointment, you have to Contact us, and we will schedule you.