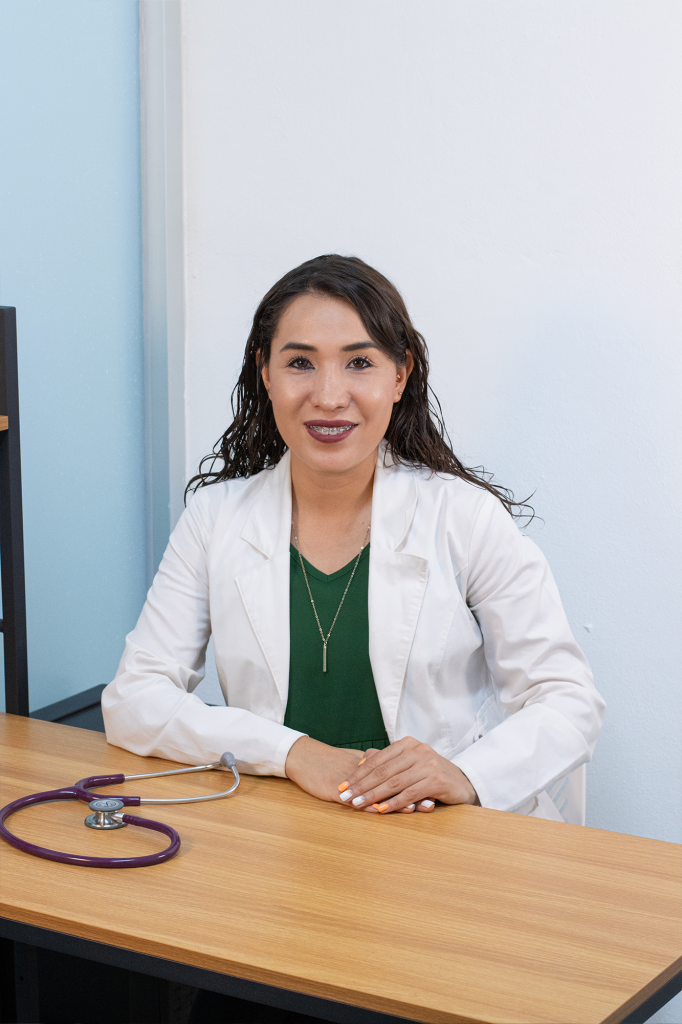 Dr. Alonso is a Pediatric Pulmonologist who graduated from the Benito Juárez Autonomous University of Oaxaca, where she obtained a degree in General Medicine. She completed her medical residency at the Regional General Hospital No. 38 of the IMSS in Puebla where she obtained her degree in the Specialty of Pediatrics. She completed the subspecialty in Pediatric Pulmonology at the UMAE Pediatric Hospital of the Western National Medical Center of the IMSS.
It is endorsed by the Mexican Council of Certification in Pediatrics A.C. and by the National Council of Pneumology A.C.
Dr. Alonso specializes in respiratory diseases but also consults pediatrics in general. The following are some of the conditions that the doctor may consult:
Cystic fibrosis
Bronchiolitis
Laryngotracheitis
Bronchopulmonary dysplasia
Tracheomalacia
Bronchomalacia
Obstructive sleep apnea
Stridor
Pulmonary function in chest malformations
Atelectasis
Respiratory syncytial virus infection
Aspiration Pneumopathy
Postinfectious pulmonary sequelae
Complicated and uncomplicated pneumonia
Severe pneumonia
Interstitial lung disease
Child's syndrome
Emerging viral respiratory infections
Tuberculosis
Whooping cough
Diffuse alveolar hemorrhage
Respiratory complications of Down syndrome
Primary Ciliary Dyskinesia
Bronchopulmonary suppuration
Neuromuscular disease
Remember that if you are looking for a Pediatrician or Pediatric Pulmonologist in Puerto Vallarta, Doctor At Home PV has the best specialists for you, just contact us and make your appointment today.